A Little BBQ Joint in Independence, Missouri – Ribs And Wings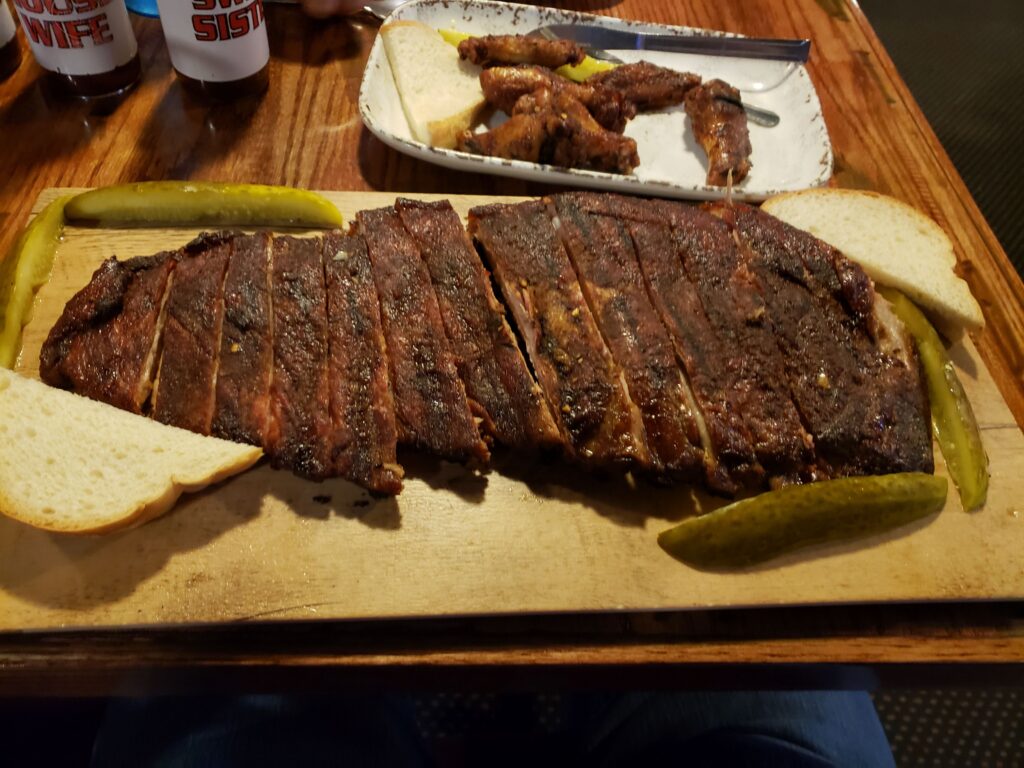 I've decided to reboot the barbecue quest to try and find the best ribs and smoked wings in Kansas City. I visited A Little BBQ Joint in Independence, Missouri on Friday evening. I really liked the brisket here when I first visited in October 2018. So much so that I ranked their brisket at number 14 in my top 20. I was looking forward to my return visit.
We arrived around 5:30 on Friday. It was fairly busy at this time, but we were able to find a table. The service was great, as we were waited on almost instantly. I ordered a full slab of ribs and an order of the smoked wings. The ribs cost $23.99 and the wings cost $4.50 for six. My girlfriend ordered the "Build A Melt" sandwich with burnt ends for $15.99. It didn't take long for our order to come out. Maybe 10 minutes or so.
The appearance of the ribs was great, but they were dry, tough, and chewy. However, they tasted fine and I like the rub that they use. The wings were good as well. The skin was crunchy, unlike a lot of smoked wings that you might get at other places, but they tasted a little bit overdone.
The burnt end melt sandwich was good. The burnt ends were "burnt" and not fatty. It's a good sandwich.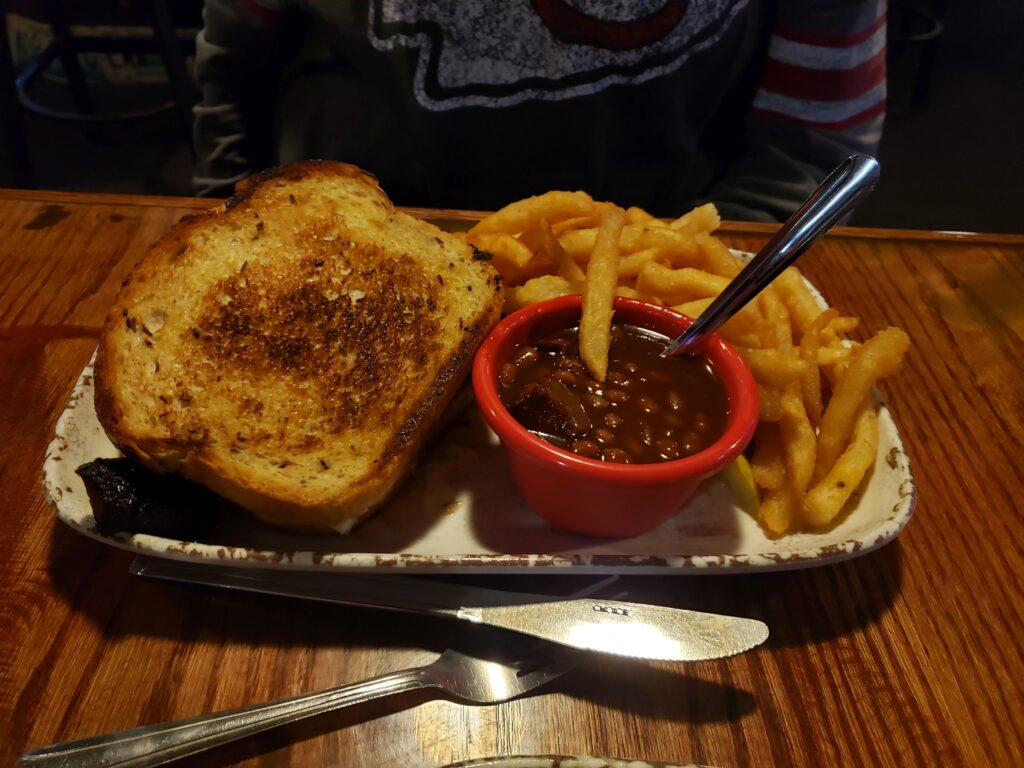 They still offer the same three sauces as the last time I visited, the Sweet Sister, the Mad House Wife, and the Mean Mother In Law. The Mean Mother In Law was my favorite of the three. Just a slight spicy kick to it.
Overall, I was a bit disappointed in this visit. The food was decent, but I expected more based on my previous visit when I found it to be excellent.
The quest to find the best ribs and smoked wings in town is going to take a lot longer than the quest to find the best brisket, but I'm committed to finding them. I'd love to hear any suggestions that you might have. Thanks!
---
Follow me on Facebook or on my website!